Biographies of Trustees
CEPA's Board of Trustees consists of 14 members who are dedicated to influencing environmental policies that affect the Chesapeake Bay. CEPA's role in education and public involvement requires experienced, knowledgeable, and committed individuals serving on the Board. Qualifications and experience are considered in the selection and nomination process. Also, since legal interpretation and opinion is a necessary to achieve our objectives, and since participation in legal action is a possible avenue, the Board normally includes at least one lawyer.
---
Gary Antonides
Gary was born in Pensacola, Florida, the son of a Navy pilot who moved often while Gary was growing up. Gary went to the Naval Academy, spent four years on sea duty and two as a math instructor at the Academy before becoming a civil servant, working at the Naval Ship R&D Center, dealing mostly with ship vibration. While employed there, he earned a masters degree in Engineering Mechanics from Catholic University. He then worked for a defense contractor, and finally as a consultant before he retired. His last major efforts before retiring were working for the Navy and Coast Guard writing a new set of vibration specifications for ships. Working with 4 different panels of the American National Standards Institute and the Society of Naval Architects and Marine Engineers he modified them as necessary to get them approved as industry standards.
Gary has been involved as a volunteer in a number of organizations and has held various offices in the community. The organizations include the Boy Scouts, his church, his community recreation center (swimming pool), in Herndon, VA, and, since moving to Edgewater in 1980, the Loch Haven Civic Association and the Annapolis Sail & Power Squadron as well as CEPA. He was involved in various environmental issues while on the Board of the Loch Haven Civic Association, including those associated with the building of the Mayo Peninsula wastewater system.
He became a Trustee of CEPA in 1998 and has served as President, Vice-President, and Treasurer. His primary role with CEPA now is the editor of CEPA's newsletter.
His main avocation is boating, and, for him, boating means taking a trailerable, trawler type cruising boat to new (to him) rivers, lakes, and coastal areas and exploring those areas and the history associated with them. Various friends and family serve as crew. Past expeditions have included several Western U.S. sites (Columbia River, Pacific Northwest, Lake Powell) as well as Eastern waterways from Florida to Canada.
---
Paul Christensen
Dr. C. Paul Christensen grew up in Southern Colorado and attended Colorado State University for his BS degree in Electrical Engineering. He received his MS in Electronic Engineering from Massachusetts Institute of Technology, where he began his interest in laser technology. After leaving MIT and working in microwave engineering at Hewlett-Packard he attended UC Berkeley, where he studied laser technology and received his PhD in Electronic Engineering.
Paul spent six years on the research faculty at the University of Southern California before coming to the Washington area to manage a laser and plasma research program for the National Science Foundation. Upon completion of his NSF appointment, he started a laser equipment and services company, Potomac Photonics, Inc., in the basement of his small home in Alexandria, VA. After 17 years of hard work, the company had grown to 30 employees and was sold to a group of investors in 1999. It is now located in Baltimore and continues to provide laser microfabrication services to a wide range of international customers. Sale of the company allowed him to pursue long-deferred dreams of sailing, skiing, and backpacking, and he spent much of his time in these activities for about 5 years. He then started a small contract R&D company, Potomac MesoSystems, that specializes in miniaturization technologies, and he continues to be active in the company on a part-time basis.
After spending significant portions of his life in both rural and high-density-urban areas, Paul has become increasingly aware of the complex interaction between land use, the environment, population growth and development. He has lived in Tracys Landing since 1994 and is a Member of the Board of the Growth Action Network (GAN) and is on the Steering Committee of Alliance for Livable Communities. He serves as the newsletter editor and website administrator for both organizations and heads the Communication Committee at GAN. In addition to CEPA he is also a member of Advocates for Herring Bay and Patuxent Riverkeeper. His hobbies include kayaking, hiking, travel, and GIS mapping.
---
Jerry Hill
Jerry has been a member of the CEPA Board of Trustees since 1994.
He was born in Washington and resided in Bethesda, Maryland through high school. He went to American University in Washington for a bachelor's degree in Business and then went on to the University of Maryland for a bachelor's in Mechanical Engineering. He later returned to College Park for a master's degree in Mechanical Engineering.
He has worked in ship design and navy ship survivability for most of his engineering career. He is currently working on a part-time basis with Serco Inc. in Alexandria, Virginia in the Maritime Engineering division of the company (formerly John J. McMullen Associates, Inc.). He is responsible for efforts involving survivability of machinery and systems in combat scenarios. Earlier in his career he worked in test and diagnosis of ship structures, propulsion systems, and machinery along with fellow CEPA trustee, Gary Antonides.
Jerry's affiliation with CEPA is a family affair. After moving to the area from Bethesda in 1971, his father, Jim Hill, an attorney, joined the CEPA Board of Trustees. Jerry's mother, Nancy, who worked with Jim at his Washington law practice, served as recording secretary for many years. They passed down a respect for nature and the environment and a belief that all should participate in the public policy process that affects us all.
Over the years Jerry has been active in a number of responsibilities on the CEPA Board, including President. He currently serves as Chairman of the Planning Committee. This committee, on a bi-annual basis, reviews CEPA's mission and objectives and provides direction and guidance for CEPA's activities. He also is Chairman of the Forum Planning Committee which conducts the planning and preparations for CEPA's environmental forums.
Jerry is an active pilot and shares ownership of a single engine airplane based at Lee airport in Edgewater. He knows no better way to appreciate the Chesapeake Bay watershed than to fly over it in a small plane. Jerry and his wife, Ava, use the plane on vacations, both short and long. They have flown the east coast from the St. Lawrence to the Bahamas and annually use it for a summer vacation trip.
Jerry and Ava live on Lerch Creek in Galesville, where they keep a boat and a canoe for experiencing the beauties of the Bay from sea level as well as from above.
---
Anson Hines
Dr. Anson "Tuck" Hines is the Director of the Smithsonian Environmental Research Center (SERC), located on the Chesapeake Bay in Edgewater, MD. He previously served as SERC's Assistant Director for 17 years and as Marine Ecologist and Principal Investigator of the Fish & Invertebrate Ecology Laboratory for 27 years. He is a Co-Principal Investigator in the SERC Invasions Biology Program, the nation's largest and most comprehensive research program on invasive species in marine ecosystems. His responsibilities at SERC include oversight and leadership of research, professional training and public education programs in global change, landscape ecology, ecosystems in coastal regions, and population & community ecology.
Dr. Hines has a B.A. degree in Zoology from Pomona College and a Ph.D. in Zoology from the Univ. of California at Berkeley. He has conducted research on coastal ecosystems in the Chesapeake Bay, Florida, California, Alaska, Belize, Japan, and New Zealand. Dr. Hines has been project leader on a diverse array of research programs, such as: effects of thermal discharges of coastal power plants; sea otters and kelp forest ecology; long-term ecological change in Chesapeake Bay; marine food web dynamics; predator-prey interactions; impacts of fisheries, aquaculture and fishery restoration; crustacean life histories; and biological invasions of coastal ecosystems. He has studied the biology of crabs around the world and is an expert on blue crabs, and he serves as a member of the Bi-State Blue Crab Technical Advisory Committee for Chesapeake Bay.
Dr. Hines has published more than 130 articles in technical journals and books, and is the recipient of more than 100 research grant and contract awards. He has advanced SERC's land conservation program, which encompasses nearly 3,000 acres of the Rhode River watershed and shoreline. He promoted establishment of the Smithsonian Marine Science Network for comparative studies of coastal ecosystems at the Institution's four long-term research facilities along the Western Atlantic. He serves as Chair of the Smithsonian Diving Control Board, which oversees the safety of the nation's largest scientific diving program.
He is Adjunct Professor at the University of Maryland College Park. He has served as major advisor for 18 Post-doctoral fellows, 12 Ph.D. students and 9 M.S. students, and as mentor for more than 110 undergraduate Interns.
Dr. Hines lives in Severna Park with his wife Linda, who has worked as a Labor and Delivery nurse for 35 years. They have 2 grown children and two grand-children. They enjoy sailing their Ericson 32 sloop on the Bay.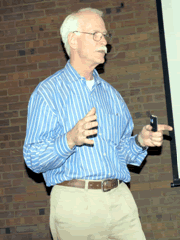 ---
Sally Hornor
Sally was born in Boston and has spent most of her life on the East Coast. She now resides in the Magothy River watershed and has enjoyed time on the Chesapeake Bay and its tributaries as a sailor, a kayaker and an aquatic ecologist. She received her B.A. in Biology from Goucher College and an M.S. in Microbiology and a Ph.D. in Ecology from the University of Connecticut.
She taught Microbiol Ecology and Limnology at Virginia Tech in the early 80's and joined the faculty at Anne Arundel Community College in 1986 where she taught Microbiology and Ecology until retirement in 2015. While at AACC, she was the scientific director of Operation Clearwater, a program started by the Severn River Assn. in the 70's. This program monitors bacterial water quality for communities in Anne Arundel County to ensure that they are safe for recreational contact.
As a resident of the Magothy River watershed, Sally has directed water quality monitoring for the Magothy River Assn. for over 20 years. She also assists MRA in monitoring the extent of submerged aquatic vegetation in the River and is now working with AACC faculty to develop methods for monitoring grasses by drone. Awards include the Jan Hollman Award, the NOAA Environmental Hero Award and the Maryland Water Monitoring Council Carl Weber Award. Volunteer activities in addition to serving as a trustee for CEPA include serving on the Severn River Commission, the Severn River Assn, the Alliance for the Chesapeake Bay, the Magothy River Land Trust, the Anne Arundel County Septic Task Force and the AA County Citizens' Environmental Commission. She lives in Arnold MD with her husband Tom and spends as much time on the water and visiting diverse wetlands as possible.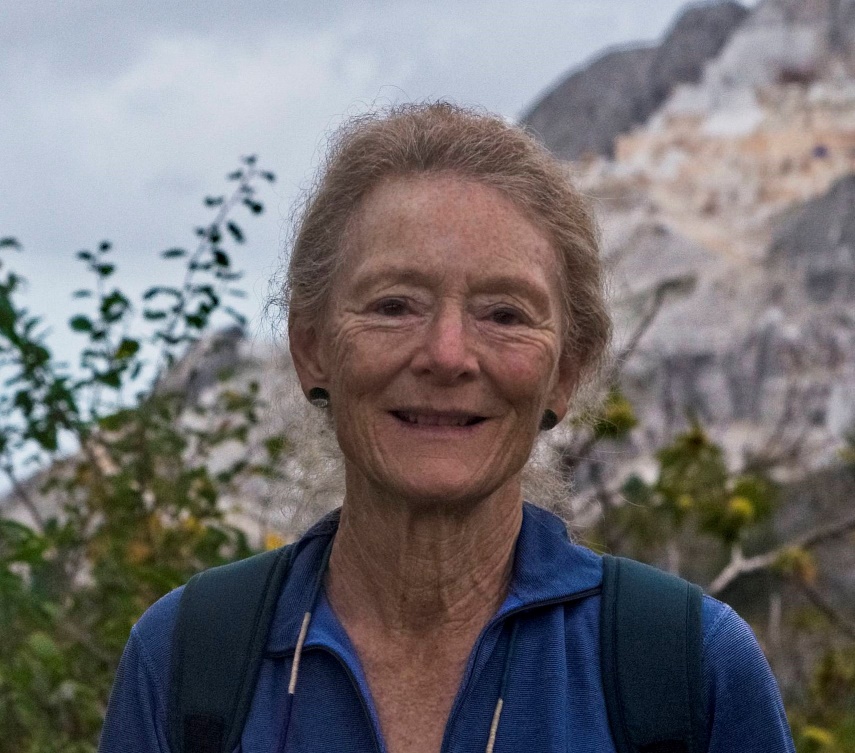 ---
Lloyd Lewis
Lloyd has been heavily involved in environmental issues and has worked with numerous volunteer organizations for many years. His knowledge and experience has benefited CEPA since he became a Trustee in 1999.
His formal education was in Engineering Physics at U.C. Berkeley (B.S.), Physical Oceanograpy at MIT (M.S.), and Ocean Engineering at U. of Rhode Is. (Ph.D.) He worked for the federal Government, including Department of Energy for 30 years, and also spent 10 years with industry as Oceanographer/Ocean Engineer, before retiring in 1995.
He has received many awards for his volunteer activities, including:
Anne Arundel County Volunteer of the Year, 1996
Maryland's "Most Beautiful People" Governor's Citation, 1996
Anne Arundel County Utilities Citizen Volunteer of the Year, 1987
Chesapeake Bay Foundation Oyster Restoration Volunteer of the Year, 2004
Chesapeake Bay Foundation Maryland Bay Saver of the Year, 2006
Maryland Senior Center Hall of Fame "Geri" award, 2015
The Bay Saver of the Year award was reported in the Annapolis Capital, and recognized his contributions to the CBF oyster restoration program. Lloyd especially enjoyed this work since it is outside, and many of his other interests, such as gardening are also outside activities.
He has served on the following Anne Arundel County Advisory Committees:
Edgewater/Mayo Water and Wastewater (Chair)
Mayo Wastewater Reclamation Subsystem (Chair)
Beverly-Triton Beach Park Management Plan
Patuxent Greenways Committee
Anne Arundel County Septic Task Force
Mayo Parks Advisory Committee
In addition to serving as a Trustee (currently as Secretary) of CEPA, he volunteers with the Arundel Rivers Federation, the Smithsonian Environmental Research Center, and the Jug Bay Wetlands Sanctuary.
He is a member of the Southern Maryland Chapter, National Audubon Society; Maryland Ornithological Society; Anne Arundel Bird Club; Marine Technology Society; Nature Conservancy; and the National Resources Defense Fund.
In addition to his environmental interests, he has served in many other community service positions:
Friends of Arundel Seniors (currently President)
Commodore Mayo Kiwanis (Chairman of Community Services)
Marine Technology Society – Anne Arundel County Science Fair Judge
Mayo Peninsula Action Council
South County Community Garden (Manager)
Neighbors of the Mayo Peninsula, Parks Committee
He resides in Cloverlea on the Rhode River and spends as much time on the Chesapeake Bay as possible.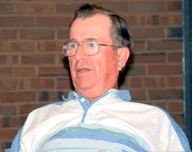 ---
Mike Lofton
Mike joined the Board of Trustees of CEPA in 2009, bringing a wealth of experience in environmental and local governmental matters. He is a Past President of the Harwood Civic Association. In 2013 he was elected founding Chair of the Growth Action Network of Anne Arundel County. He also founded and chaired the Anne Arundel Public Water Access Committee.
Previously, he was a Board Member of a number of organizations: Leadership Anne Arundel, where he was awarded their Community Trustee Award; United Way; Londontown Foundation, where he was Interim Executive Director; Junior Achievement, Scholarships for Scholars; and University of Maryland-Maryland Industrial Partnerships; and the Annapolis Economic Development Corp. and the West & Rhode River Keeper.
He has also served on numerous committees including the General Development Plan Steering Committee, School Maintenance & Renovation Taskforce, Taskforce on Year-Round Schools, Bob Neall Transition Team (Annapolis), and the Anne Arundel County Chamber of Commerce, where he is in their Hall of Fame.
He was Founding CEO of the Anne Arundel Economic Development Corporation, Deputy Secretary of the Maryland Department of Economic & Employment Development, and Executive Director of the Maryland Economic Development Association.
He received a B.A. in Economics from Transylvania University in Lexington, Ky. He attended the Economic Development Institute at the University of Oklahoma. He is certified as an Economic Developer, CEcD, by the International Economic Development Association.
He and his wife, Sherrie have lived in Harwood since the early 1970s. They raised two "wonderful" children, Daniel and Amanda. Sherrie is a retired substitute teacher in all the South County elementary schools.. Mike spends as much time on the water as possible, usually fishing on his Parker 21 center console. He also manages a few trips each year to fish and camp in the Everglades.
---
Jeff Short
Jeff is a physician at Fort Meade, MD. He went to medical school in Buffalo, NY after which he was commissioned in the US Army. He received a Masters of Public Health in Health Policy and Management from Harvard and is board certified in Emergency Medicine and Aerospace Medicine.
Jeff spent 30 years active duty in the US Army retiring in 2015. He served as an aviation clinic commander, emergency department chief, chief medical officer (CMO) of a hospital, and Combat Support Hospital commander deployed to the combat zone. He spent time at McMurdo Station and South Pole Station in Antarctica. He has multiple combat tours. He spent 15 years working part time in a remote hospital emergency room in Bethel, Alaska serving Yupik Eskimos.
An avid sailor, Jeff races on the Bay with his 34 foot catamaran. He has held positions in the Chesapeake Multihull Association including treasurer, fleet captain and commodore. He is active in the Annapolis Sail and Power Squadron (ASPS) where he has served on the budget committee, the Executive Committee, and as Commander.
He became a CEPA Trustee in 2017 and is currently serving as the CEPA treasurer.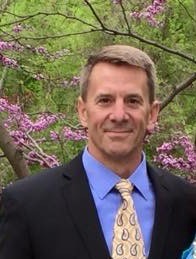 ---
Al Tucker
Al, a physicist and engineer by training and a naturalist at heart, has lived in Maryland for over 40 years. He has a strong commitment to the preservation of farms and open space. Currently, he has returned to operating a 147-acre farm, raising hay for horses, while devoting time to CEPA and the Friends of Jug Bay. He originally heard the call to action 36 years ago over the proposed commercial development of Jug Bay. Through concerted community outreach, political advocacy and legal efforts, Jug Bay Wetlands Sanctuary was established in 1985.
Al studied physics at University of Massachusetts, engineering mechanics at Penn State and received his doctorate from Catholic University in structural acoustics. His entire career was with the US Navy with assignments to the Office of the Secretary of Defense and Defense Research Projects Agency. First he performed research on submarine quieting at David Taylor Naval Ship Research and Development Center. Then, at the Office of Naval Research, he was a Program Officer and Division Director of Ship Research, where he was responsible for basic and applied research as well as major technology development. In addition, Al has led high-level international cooperative research programs and delegations for the Secretary of Defense and other government agencies.
One particular assignment Al enjoyed was working with Al Gore on the Partnership for a New Generation of Vehicles, which led to the development of hybrid car technology.
Al continues his professional interests as a member of the Institute for Electrical & Electronic Engineers, where he is a member of several committees that establish engineering standards for electric power systems. He is also a member of the American Society of Naval Engineers and the Sigma Xi Research Society.
His return to farming, coupled with his professional experience, made him aware of the critical need to understand the complex interrelationship of nutrients, soil erosion and run-off. Hence, he chose to raise perennial grass crops that build soil and are extremely effective for controlling nitrogen, while preserving large open areas for wildlife. Al's technical and professional career as a program manger and administrator brings CEPA valuable expertise to help deal with the myriad of environmental issues facing Maryland and the Bay.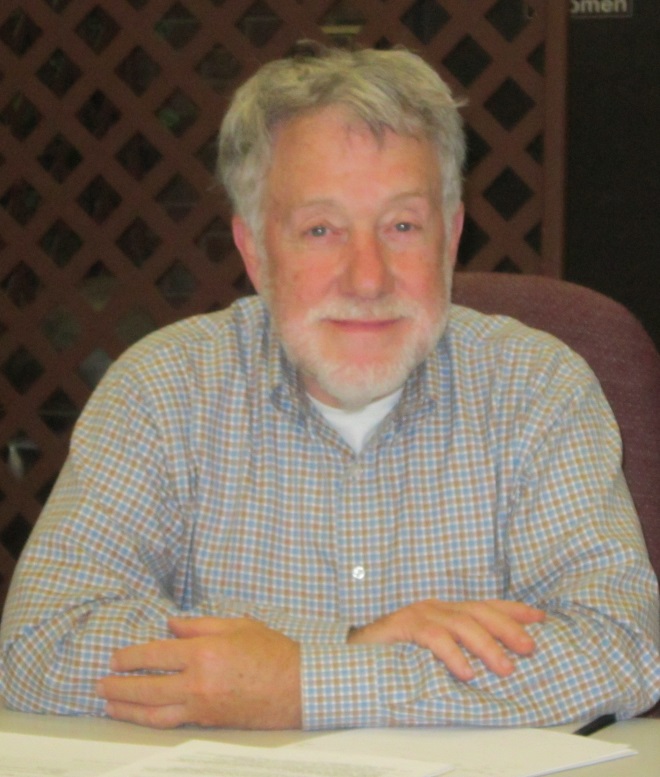 Mission
CEPA's mission is to raise public awareness, educate, and encourage activism to protect the Chesapeake Bay.
Who We Are
CEPA is an environmental organization of private citizens working to influence environmental policies that affect the Chesapeake Bay.